Feb 1, 2013
Icebox Provides Cool Promotional Products for CNN
Branded iPhone covers increase awareness of Newstron, CNN's Next Generation Digital Toolkit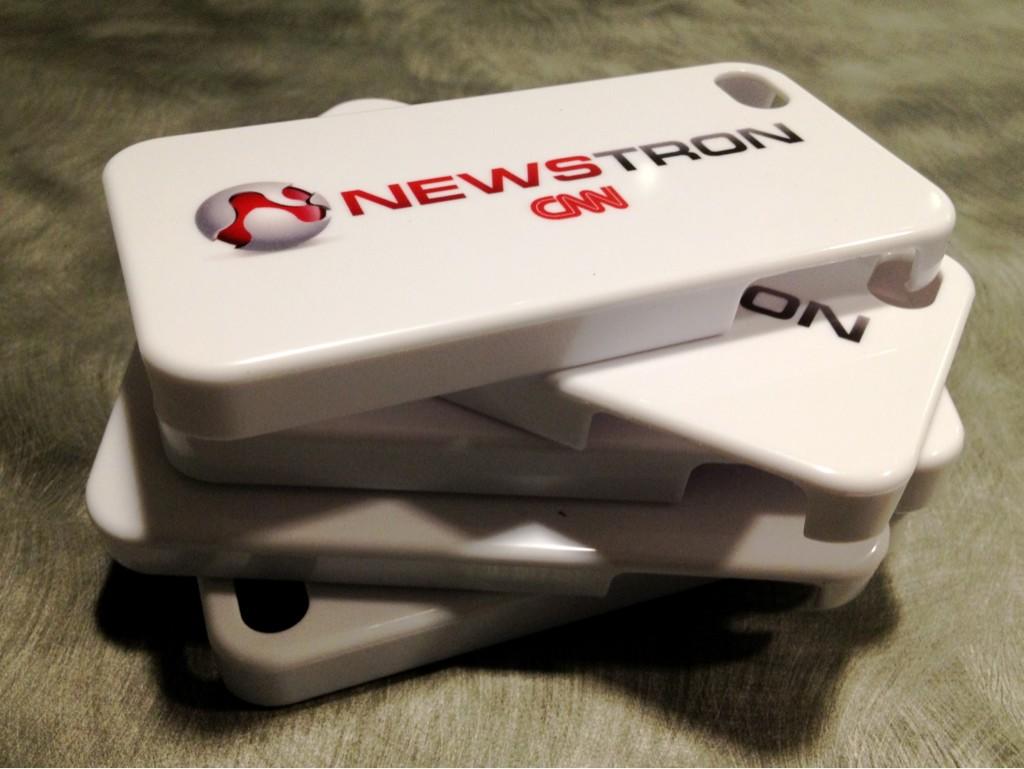 From text messaging, checking emails and intense games of Angry Birds; our iPhones are never more than an arm's length away. As a promotional product company we want to scream at every brand "USE THIS VALUABLE REAL ESTATE!"
You see brands out there wrapping cars to create brand awareness. Here's an idea - give all your employee branded phone covers to create brand awareness.
CNN reached out to Lainey, their genius Icebox rep for a promotional product to announce its new digital toolkit, Newstron. With only a week to deliver the promotional product, Lainey worked hard to meet and exceed the goal. In this picture, Victor Hernandez, CNN Technology Manager shows off the iPhone covers that Lainey procured and delivered at warp speed. Victor's iPhone can do everything yours can and MORE, as every time he uses the phone in public; people's exposure to Newstron increases. Call us today to explore ways to increase brand awareness.
Photo courtesy of CNN Newstron.